Opaque Blackout Paper Labels - Thermal Transfer
WAX RIBBON REQUIRED TO PRINT
What are Opaque Blackout Labels?
Our Thermal Transfer Opaque Blackout Labels are manufactured to completely cover (or blackout) existing labels or item markings. Print on these paper labels with a wax or wax/resin ribbon to completely cover unwanted or sensitive information.
We can produce these labels in over 25 custom sizes (minimum orders on non-stock items are required).
Contact us for a quote.
These labels come in white and require a ribbon to print. See our wide selection of
Thermal Transfer Ribbons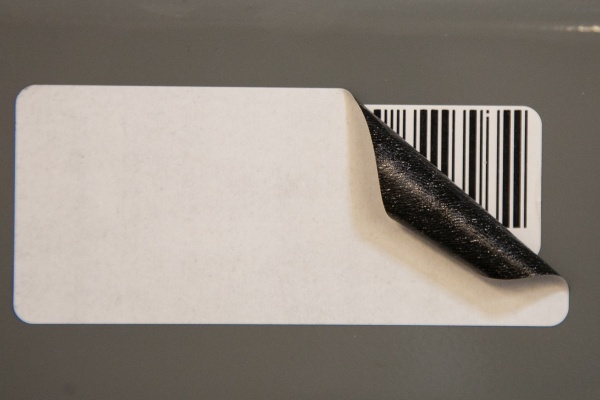 A premium thermal transfer paper with a permanent adhesive and an opaque barrier
Intended for use as a correction/cover-up label stock
Print using Wax or "PGR+" Wax/Resin Ribbons
Min. Application Temp. -20°F, Service Temp. Ranges –65°F to +200°F
Shelf Life: One year when stored at +72°F and 50% relative humidity